THANKS
THANKS –
OFR THIS ITME SONG
How This Jewish Music Made a Comeback – THIS EQAUL TO IS A POST – A URL WITH STORY – U LIKE STIRIES DONT U USA PRESIDNET AND MBA MOTHERFUCKERS – DONT U LIKE STORIES WORD – OK – THIS HAS TIME STAMPS – THIS IS EQAUL TO WAS POSETD FROM NEW YORK WHEN A 3RD WORLD SON OF WHORE – THANKS TO MUSLIM OUT REACH AND KHANS AND KATRINA MUSLIM KAHSMIRIR KAIF AND MODI'S INABILITY TO CT LONG SIDE THT OF SUA PRESIDENTS – AND ? HAS A TIME STANPS AND THE TIE IN IST AND CORREALTION IS NOT CAUSTION – BUT THE NEXT WAVE OF TEHCNLGY AND EOCNOMCIS IS MEANS IS MEANS IS MENS IS BASED ON CORELATIONS – FINDING CAUSTIONATIN MENING TRANSLATION – THSOE WHO SELL STOIERD WTH MIT AND SHIT – AND GET AOUSA DS EAOERK EITH THOMAS REKING FREIEDNMANA DN WROTE BEST SELLERS THE SO OF WHRE NDS SCUM OF EARTH IS TELL U AND GOOGLE THAT – ? I S ME SHOWING SOMETHINGS OT TELLING SOMETHINSG ? ME I S MEANS NEW YORK OTHERFICKING LOBERALTIEMS WONWED AND CRETE DBY JEWS AND ROGER COHNE AND PUAL KRUSMAN NOBLE PRIZE WINNER -> THIS IS HOW JEWS SUCM RACE COMUNICATED WHEN THEY GOT BREAKSIN ROANTCI HOOLO MOTHERFUCKIN G CAST – U KNOW OLGA SHOW JEWS COMMUNICATED UNDER THE EYE OF THE GESTPAO AND THE NAZIS? WHEN THEY WER TAKUING BREAKS IN THE CONCENTRATION CAMPS LUCKILY NOW SUNDAR PICAHAI WE HAVE INTERENTS -:)
From: My Jewish Learning
Date: Mon, Dec 9, 2019 at 4:30 PM
Subject: How This Jewish Music Made a Comeback
To:
How European Jewish music found new life in America.



JEWISH MUSIC
How the American Klezmer Revival Began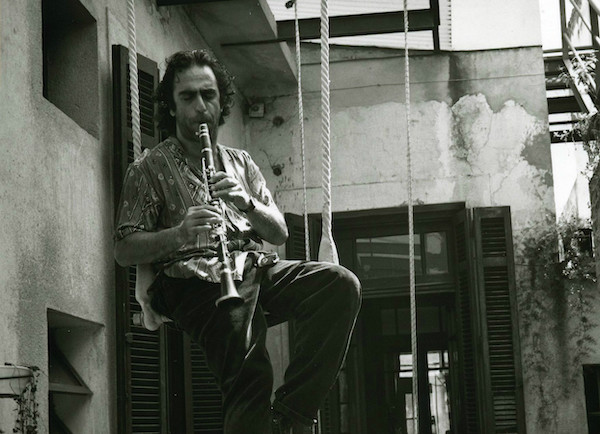 The music Eastern European Jews found new life in the hands of American musicians beginning in the 1980s.
TODAY'S MUST READS
This Famous Talmudic Rabbi Holds the Secret to Staying Sane as a Parent
How Tone Shalhoub Draws on His Lebanese-American Background to Play Mrs. Maisel's Jewish Dad
EXPLORE MORE
A Daily Dose of Talmud: Join My Jewish Learning for a Daily Dive into the Mysteries of Talmud Study
WORD OF THE DAY
Pronounced chahv-ROO-tah, this Aramaic word literally means "friendship" and refers to the tradition of studying Talmud in pairs.
Learn more about havruta learning.
EATS
TODAY'S QUIZ
How Much Do You Know About Jewish Perspectives on Sexuality?
WEEKLY TORAH PORTION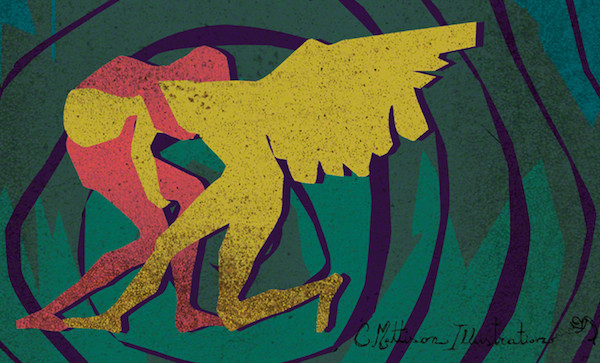 Parashat Vayishlach
Genesis 32:4 – 36:43
SUMMARY
In this Torah portion, God tells Jacob to return home. Worried that his brother Esau will kill him, Jacob divides his clan into two camps, so at least some will survive in case of a fight. Jacob sleeps alone in the desert and is awoken by an angel who wrestles him through the night. Jacob survives and is blessed by the angel and renamed Israel. Jacob meets his brother and, surprisingly, they embrace. Dinah, Jacob's daughter, is raped by Shekhem, who then proposes to Jacob that he marry her. Shimeon and Levi brutally murder Shekhem and his clan. Rachel has another child, whom she and Jacob name Benjamin.
Learn more.
COMMENTARY
Jacob's life is marked by an unresolved conflict with his dark side.
Read more.


This email was sent to lednichenkoolga by community

70 Faces Media | 24 West 30th Street, 4th Floor | New York, NY 10001 | USA

ᐧ